As most of the world is stuck in lockdown and summer around the corner, we at Bear Essentials have some positive news stories about the environment that might get you feeling a little chirpier. 
1. Australian Scuba Tours Planting Coral Instead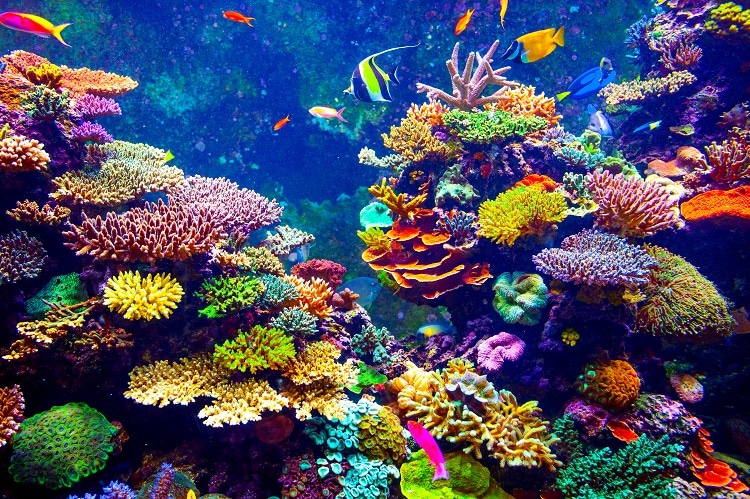 Since the outbreak of Covid-19 tourism has seen a rapid decline across the whole of Australia, however, with this free time local scuba diving tours have been utilising their scuba gear for good. Learning new skills and working alongside coral conservation groups they have been planting coral in the Great Barrier Reef and giving back to the beautiful ecosystem they show tourists every day! 
2. Pakistan Sets Virus-idled to Work Planting Trees
Since the outbreak in Pakistan, idle-workers have been hired with a new initiative from the government called the '10 Billion Tree Tsunami Programme.' The country has begun to employ day labourers who have been laid off to get their hands dirty and plant trees in response to the issue of climate change. Incredibly 63,600 jobs have been created so far from the scheme, creating jobs and contributing towards saving the planet. 
3. 1 Million Trees to be Planted in Recovery Nurseries in Australia
It wasn't too long ago that the devastating fires in Australia took centre stage in the worlds media forcing governments to rethink their approaches to protecting the environment. In April a charity that we support (and you with every purchase) have been working alongside the Foundation for National Parks and Wildlife (FNPW) in Australia to confirm the plantation of 1 Million trees in new recovery Nurseries. This is an excellent first step in starting the restoration process where the bushfires occurred.
4. The Man Who Grew His Own Amazon Rainforest
Omar Tello, an accountant for 40 years, gave up his career to replant his own portion of the Amazon Rainforest which had been deforested due to being cleared for agriculture. His once patch of land now homes an impressive forest stretching several hundred yards in each direction and he's now spreading the word of his efforts to others in hopes to inspire other landowners to do the same so that the world may become a greener place. 
5. Scientists Uncover a 60,000 Year Old Underwater Forest
Scientists are uncovering a new forest that has been underwater for over 60,000 years, containing cypress trees that have been held under sediments for over 60,000 years. Scientists have just rediscovered these trees and it turns out they may contain life-saving ingredients for medicines. Exciting news for the world of science and medicine. 
We hope this good news has kept you motivated during these bleak times and hopefully helped you to consider ways in which you could help protect the environment. Maybe you don't need to plant an amazon sized patch of trees or uncover ancient forests but you could always do the little things that could help towards protecting the environment. Enjoy the free time you have and make sure you take a bit of 'me time' too. If you liked the stories, we will be writing monthly blogs keeping you up to date with the latest positive environmental news stories so please sign up for free to our 'newsletter' a.k.a blog. 
Don't forget we at Bear Essentials pride ourselves on finding sustainable solutions to your plastic accessories and all our products are made from natural materials. We also contribute to a 'plant a tree' foundation as mentioned in the blog who are currently raising money to fund the Australian Bush Fire nurseries. For every purchase made we will plant a tree on your part so you can help contribute too.