Environmental Good News Stories 
In these troubling times, it is important not to lose sight of hope. We undoubtedly are living through challenging times. It is easy to become bogged down by all the bad news out there when it comes to the environment and our climate crisis. But these recent environmental good news stories remind us that we do have the power to achieve great things, and work towards a more ethical and sustainable future.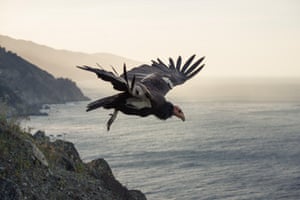 Photograph: Justin Hofman/Alamy
A study by scientists at Newcastle University and BirdLife International published in the journal Conservation Letters has revealed that up to 48 bird and mammal species have been saved by conservation efforts since 1993 when the UN Convention on Biological Diversity came into effect. Between 28 and 48 species are here as a result of conservation efforts since that time, which surely teaches us that with the right strategies and practices, we can have a significant impact on protecting and preserving biodiversity and halting catastrophic biodiversity loss.  

Indigenous tribes in the Amazon Rainforest still maintain many of their traditional tribal ways. But recently, some have embraced modern technology and are now using modern drones to detect and fight against illegal deforestation within their ancestral lands. The World Wildlife Federation (WWF) and a local NGO held training and showed indigenous communities how to operate the drones, and they are embracing this technology to help them preserve the precious ecosystem upon which they depend.  
Following on from news that the UK government plans to bring forward its ban on the sale of new petrol, diesel or hybrid cars from 2040 to 2035, California has followed suit. Gov. Gavin Newsom announced that all new passenger vehicles sold in the state in 15 years will be zero-emission. California is by far the US's largest vehicle market by state, so this is certainly one more step in the right direction. While it will take a concerted effort from all sectors to decarbonise personal transportation in time, political will to make the necessary changes seems to be on the rise.  
While the company acknowledges that there are factors out of their control, they have pledged to spend $800 million by 2025 to help drivers make the switch to electric vehicles (EVs). They expect all rides in the US, Canada and Europe to be in EVs by 2030. And have pledged that all the electricity used for those rides will be carbon free by that year. They have also pledged to eliminate all emissions from Uber trips globally by 2040. Uber is just one of a number of large companies who have made big pledges in this arena in recent months.  
After a successful crowdfunding campaign, six young people from Portugal have filed an unprecedented lawsuit with the European Court of Human Rights. Cláudia Agostinho (21), Catarina Mota (20), Martim Agostinho (17), Sofia Oliveira (15), André Oliveira (12) and Mariana Agostinho (8) raised the lawsuit following the wildfires that ripped through their country in 2017.  
If admissible, it could set an important precedent and show the way for other climate lawsuits that are based on human rights arguments. The six young people are suing the 27 European member states, the UK, Switzerland, Norway, Russia, Turkey and Ukraine for failing to make the urgent emissions reductions necessary to safeguard their future.  
In 2015, 9,000 people in the UK capital were dying early each year due to air pollution. But the good news revealed by a recent study is that there has been a dramatic plunge in air pollution since 2016, There is a 94% reduction of people living in areas with illegal levels of nitrogen dioxide. 
This is a hopeful statistic which shows that the air pollution crisis is not intractable. (The report does not include the further falls in pollution since the Covid 19 lockdown began in March.) 
 Though good news, the mayor and others have acknowledged that there is still a long way to go. Air pollution is still a big problem in London and many other large cities. But measures that have been implemented have had an effect, and there is hope that further measures to be taken in the coming years will further reduce air pollution and protect people and our planet.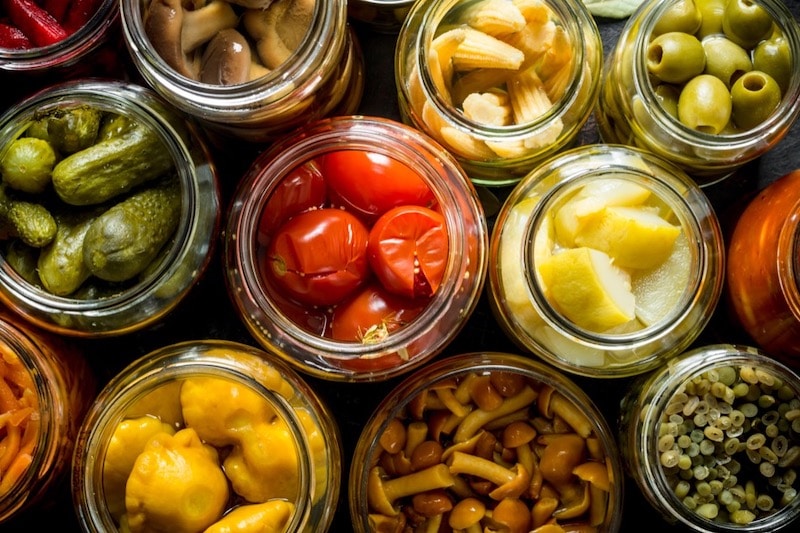 7. Covid Gardening and Canning Boom 
While there are few bright sides to the pandemic, one glimmer of hope for the future comes from the fact that there has been a boom in interest in gardening, growing your own food and preserving food during this crisis. Garden related businesses have seen an upsurge of interest as many started their own gardens as a way to boost their food security.  
Seed companies and those selling gardening supplies saw surges in sales during the early stages of the pandemic, as lockdowns were imposed and more people spent more time in their gardens. And it seems that the surge of enthusiasm for home growing has paid off. 
As we come to the end of the growing season, and people seek to preserve their harvests, canning has also become more popular – and some manufacturers of canning supplies have even struggled to meet increased demand.
While, in the short term, supply chain issues are leading to problems, long term, it is surely great news that more people are taking their own food needs into their own hands and growing and preserving local, organically grown produce.  
That's it for this month! Thanks for reading and if you would like to keep in the loop don't forget to sign up to the Bear Pack for FREE monthly blogs sent right to your mail. An easy way to stay in the Green.