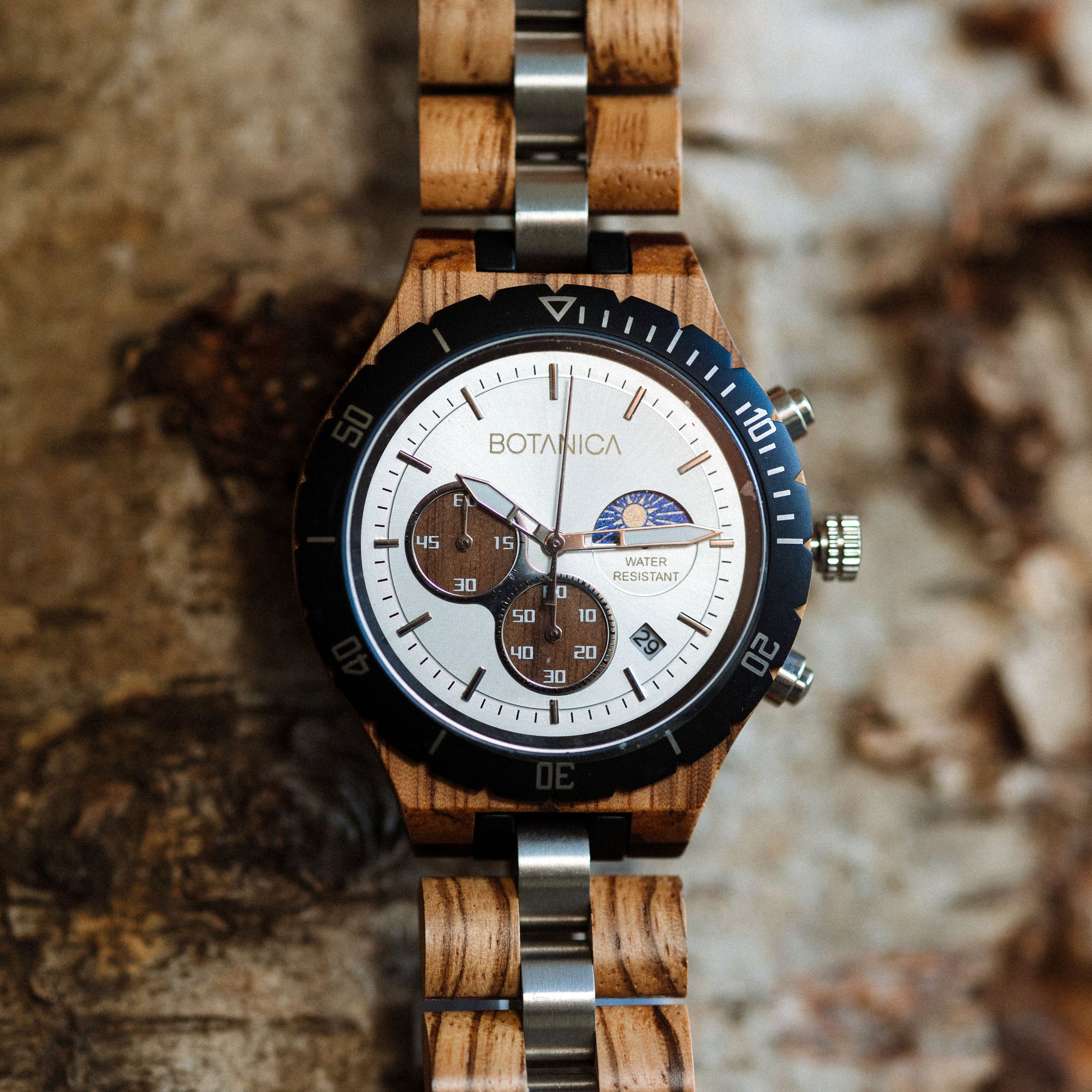 Details that stir your very essence, positioning you as the focal point of any event. Versatile for every outfit, this watch is not just an accessory; it's your partner, your highlight, your declaration. Elevate the moment.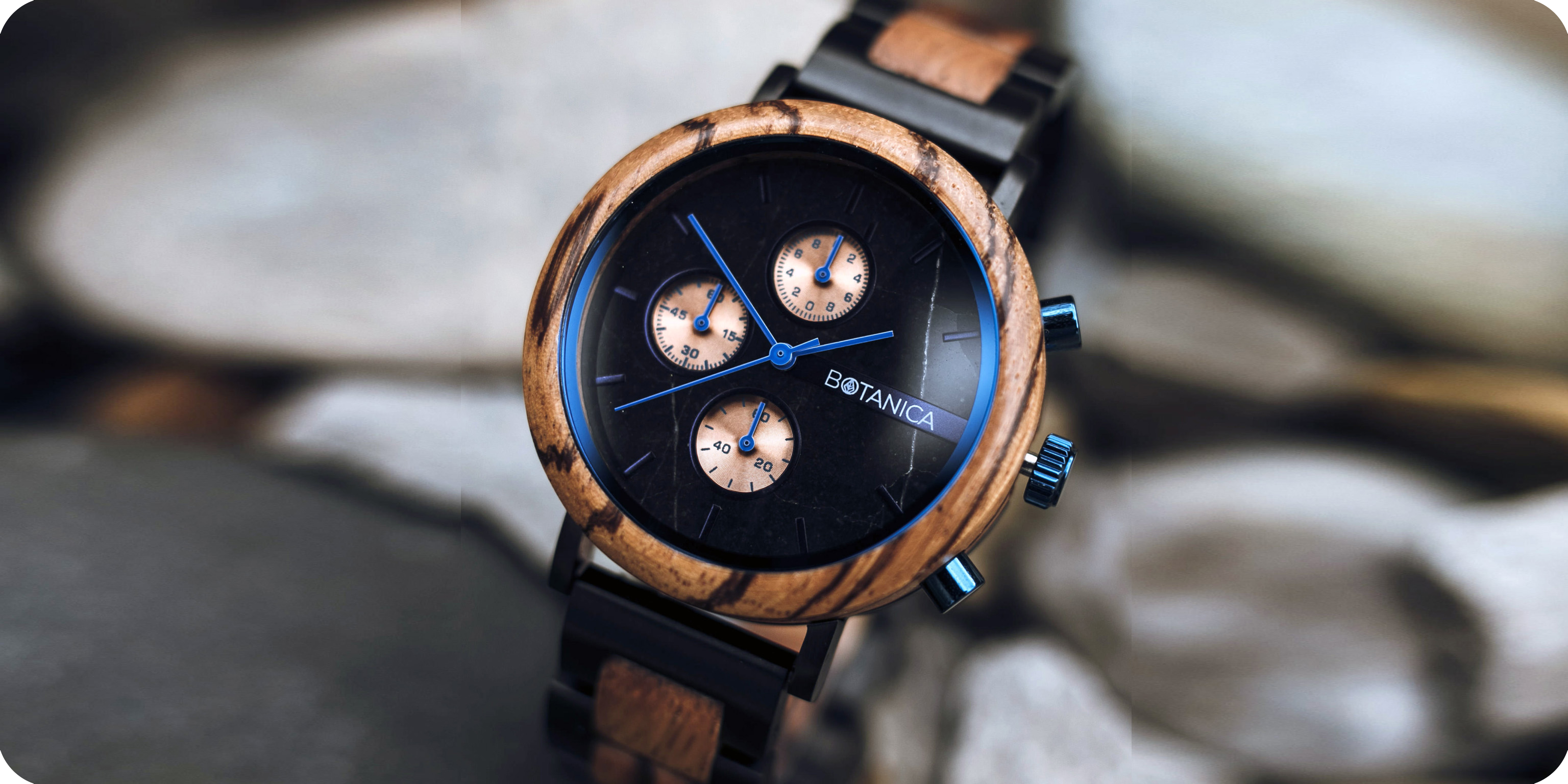 Drawing inspiration from the woods that shaped sails to the relentless waves of the seven seas, our Nautical Collection captures the spirit of exploration. Merging steel and wood, this line charts a course in innovative timekeeping. Let the Nautical Collection steer your next journey.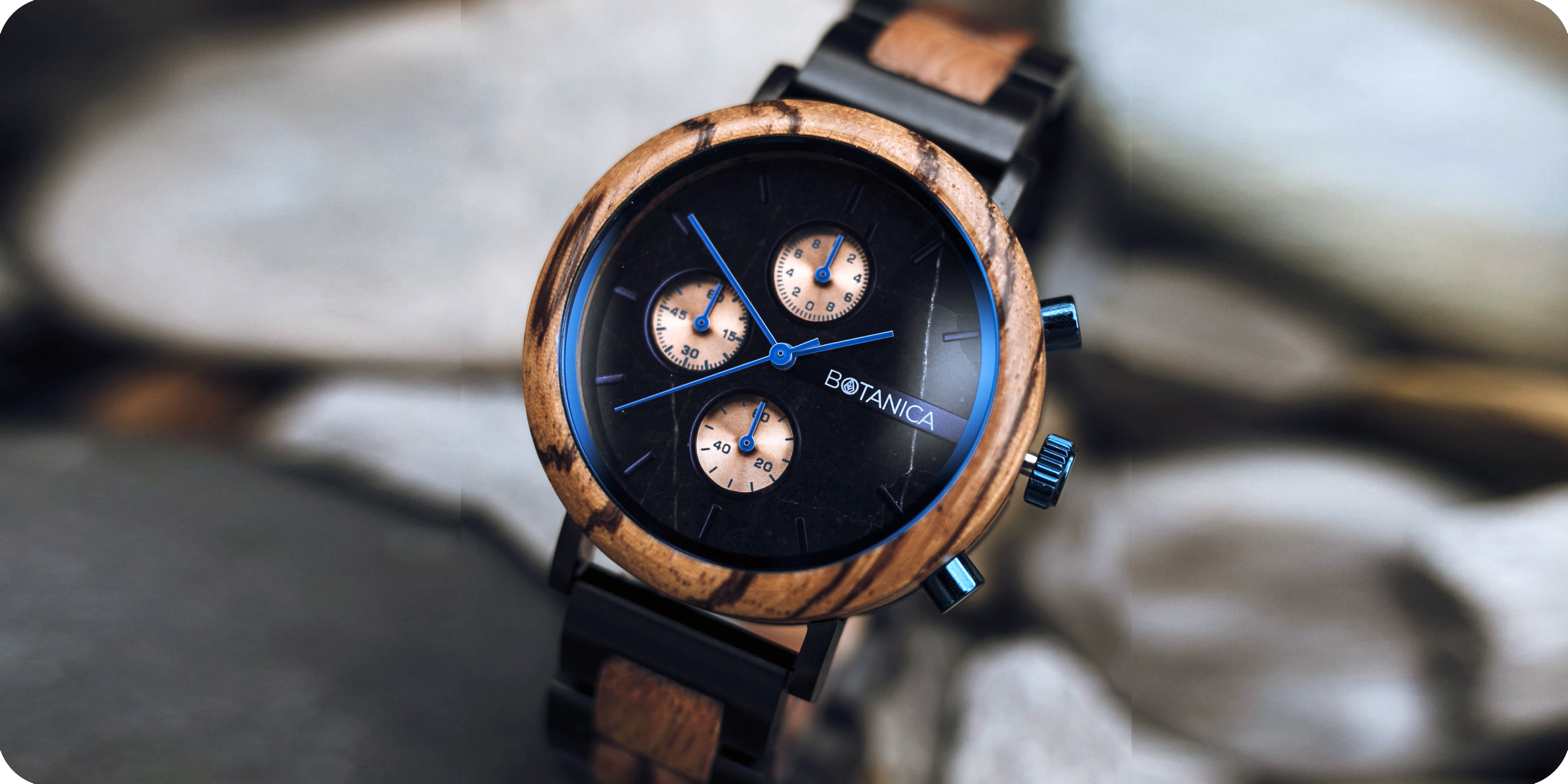 God of Thunder, God of Youth, God of Sea, God of mountains. A statement piece to any bearer. The Nordic Wooden Watch Collection is encased in Steel with individual grains to provide a unique and beautiful aesthetic. Not one for the faint-hearted, but rather for someone who possesses the power to be something more. Built for adventure, designed for any environment, crafted by the gods themselves.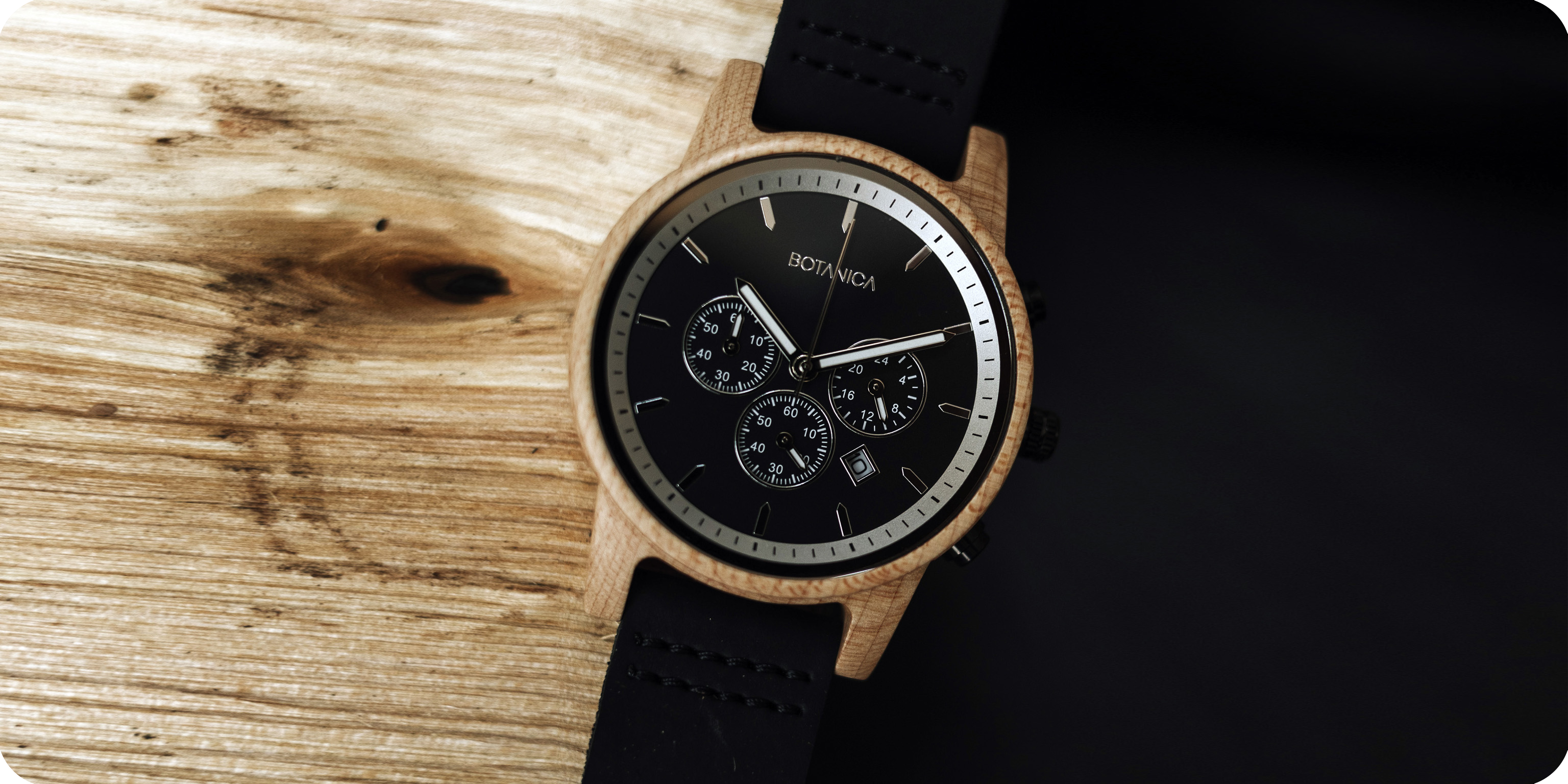 Wooden Timepieces fit for any season, the warm hue grains provide a perfect backdrop from spring through to winter. A modern take on a classic design that goes with any occasion. Beautifully handcrafted and Designed in the UK.