Description
Wood Veneer Frame
Lens Quality
Sustainability 
Packaging
The Tofino unisex sunglasses are completely captivating. Its cat-eye shape draws attention everywhere you go.

Each Bear Essentials frame is made with either recycled or natural materials and the Tofino is no different. Masterfully crafted with wenge wood, its deep brown hues give a daring contrast to the metal bridge and temples.

Stand out with the Tofino and experiment with different lens colours. We offer a bespoke shade for every day of the week.



On the beach or ready to tackle the slopes, our sustainably sourced high-grade veneer hardwoods are combined with thin layers of aluminium to ensure our frames are built to last. With over 65 steps to hand-craft each frame, you can guarantee that no two frames will ever be the same. 


Help see life more clearly with our acclaimed range of Polarised Lenses with UV 400 protection designed to reduce glare on those blue-sky days. Design your own frames by personalising from any of the lens choices we have available to help you stand out from the crowd. 
Sustainability and environmental conservation are key objectives that we at Bear Essentials pride ourselves on. For every purchase made on our website, we commit to planting one tree in areas of deforestation using only native trees, enabling you to give more back to the environment than you take away.
Our famous frames also come with a protective cork casing that folds down perfectly into any bag or back pocket but also keeps the frames safe when you don't want to wear them (which will be never) Our Wooden Sunglasses make for great gift ideas ideal for loved ones, friends or even treat yourself.
Customer Reviews
04/09/2021
Alise K.

United Kingdom
Feel-good in every way!
Beautiful, lightweight, comfortable and ethical. Bam!
12/24/2020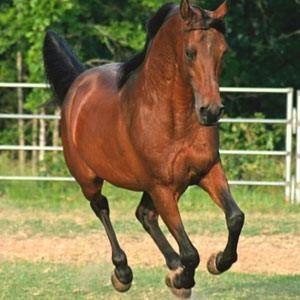 PP
Philip P.

United Kingdom
TOP SHOP
Absolutley first class product and service.Obviously these chaps are working hard to make it work and i believe they are doing a great job judging by my experience. Well done.
07/08/2020
Janet B.

United Kingdom
Great sunglasses
Look good on,my husband keeps trying to steal them because he wants a pair!
05/15/2020
Pedro O.

United Kingdom
Great sunnies, Great Quality
Thankyou for arranging these on special delivery to Italy, much appreciated.
12/23/2019
Lynda.Mrs Silvester
Great product
Bumped into this stall at a north east xmas fayre. Very friendly guy with products at a decent price. Looking forward to the summer now!
12/03/2019
Dawn M.Ms Tate
Most comfortable glasses ever
These are fantastic value for money. Fit perfect and are very lightweight.
Christmas present for myself
My wife has been hassling me about what I wanted for Christmas so instead of letting her buy me some tea towels and a flask as in previous years, I got her to buy me some amazing wooden sunglasses, the quality is loads better than others that I've seen and a reasonable price. While I was at it I got a matching wooden watch! If your thinking of buying tea towels for a relative, think again buy a unique wooden product from a young British brand instead
12/01/2019
Denise E.Mrs Smith
Sun glasses
Best sun glasses ever.
Fab glasses
This is my second pair of Bear essentials glasses. I love that they are so different from what you get in the shops with the wood finish. Also the packaging is amazing
Bear sunglasses
Love them. Very stylish and they don't slip down my small nose and if they do I can pinch them in! I can appreciate the design work that has gone into creating them. Thanks Bear Essentials.
07/22/2019
Richard P.

United Kingdom
Class Glasses
Arrived promptly, packaged beautifully in wooden case and look the absolute bees knees.
Stylish and affordable
I was really chuffed to find Bear Essentials sun glasses at yesterday's event. I've been after some stylish sunglasses for a while but never seem to find either a style I really like or the right fit. These are spot on - love the design, the fit and they don't break the bank either. I'll more than likely be visiting the website again for gifts and other treats for myself too!
Very happy with purchase great seller
Very happy with purchase great seller
These are such nice sunglasses & the price is amazing. highly recommended.
These are such nice sunglasses & the price is amazing. highly recommended.
Occhiali bellissimi!!! Ottima qualità
Occhiali bellissimi!!! Ottima qualità