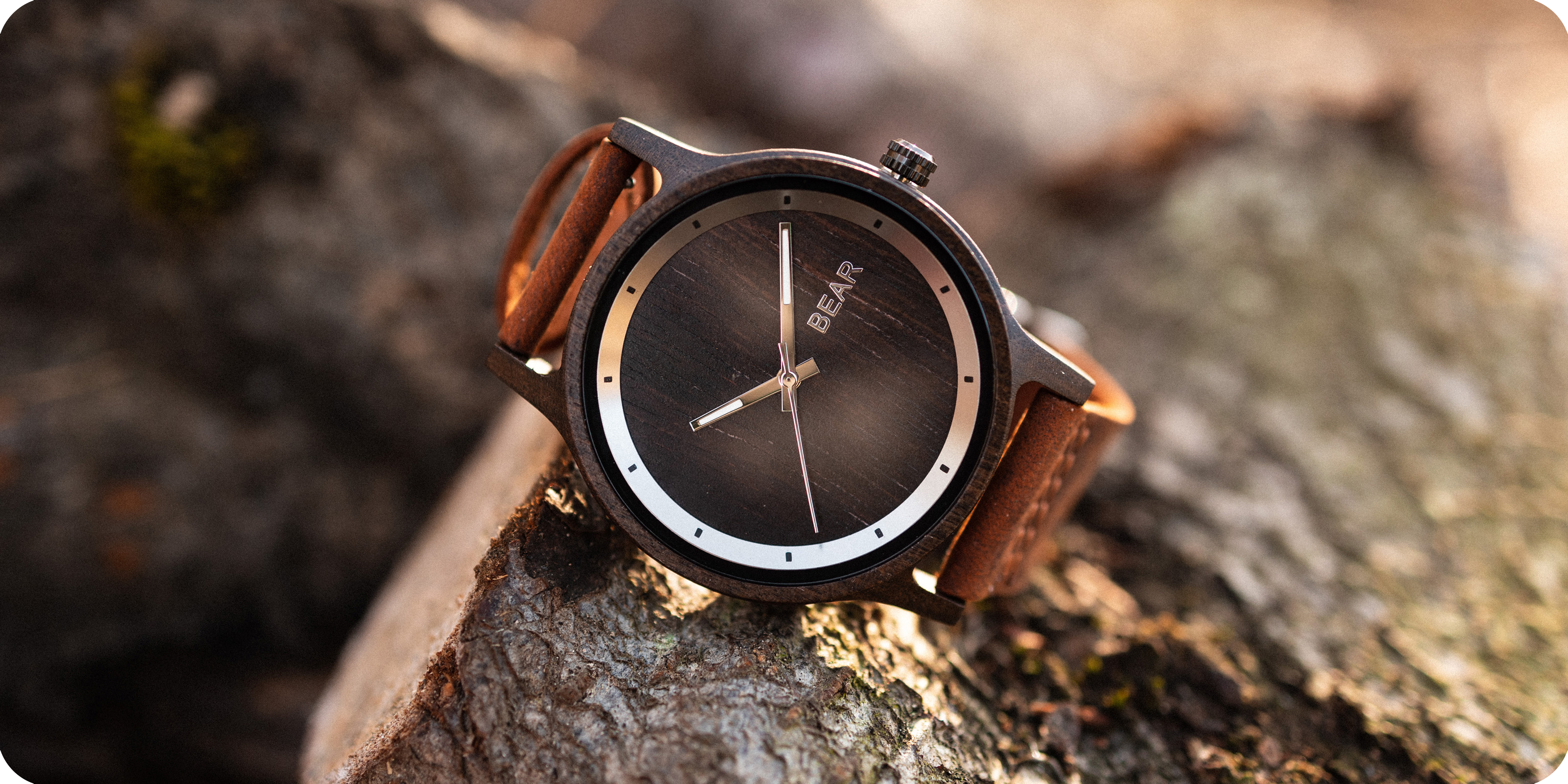 Explore our exquisite selection of wooden watches, where craftsmanship meets nature's elegance. Each timepiece is a unique blend of wood and steel, delivering a timeless and eco-conscious accessory for those who appreciate both style and sustainability.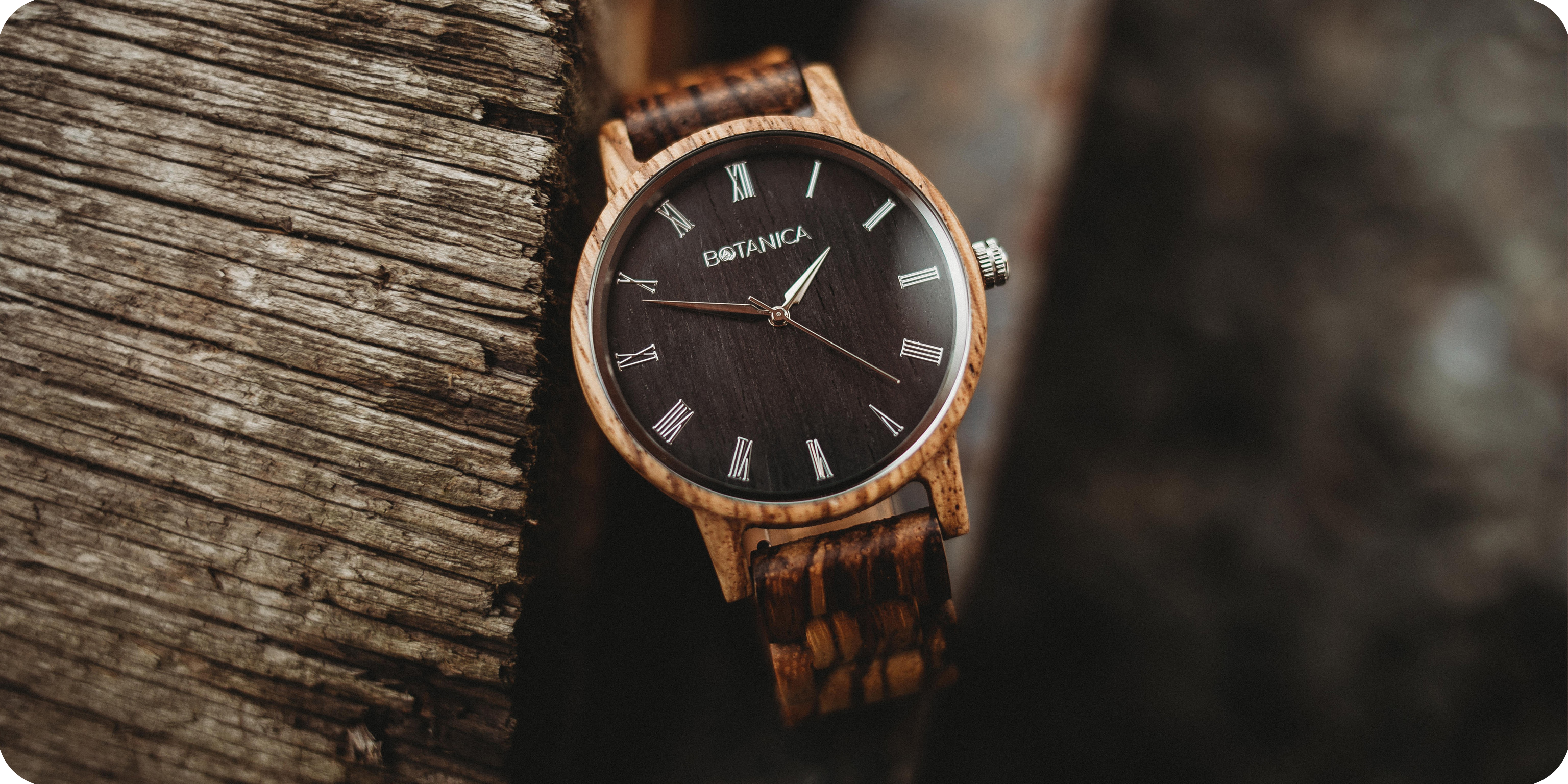 Drawing from classic Roman numeral motifs, this minimalist collection emphasizes intricate face details and the rich texture of wood. Powered by a straightforward battery-driven Quartz movement, it unveils a raw, nature-inspired aesthetic, showcasing the inherent beauty of its materials.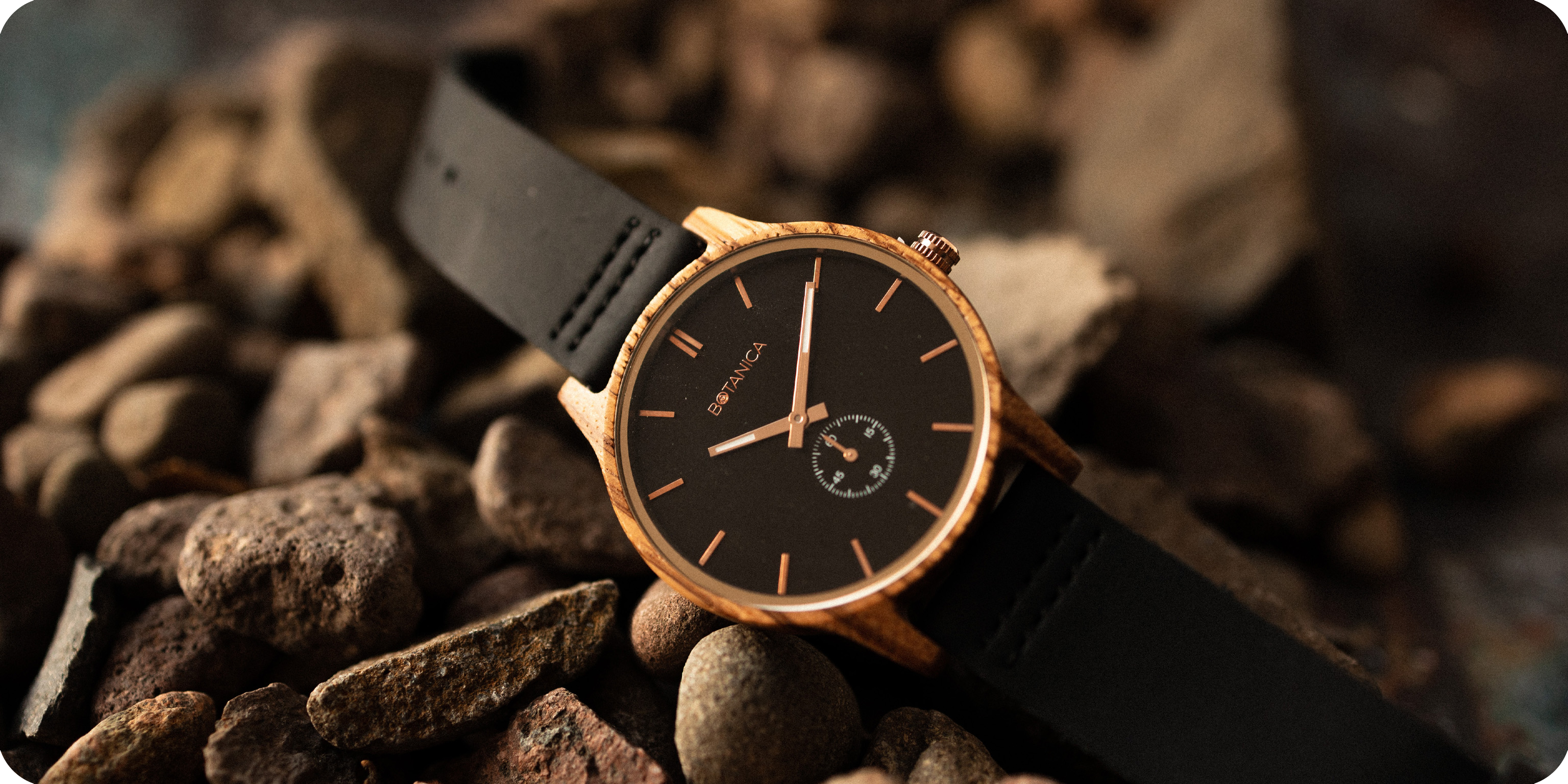 Embrace the night with a timepiece as distinctive as each celestial body above. Our minimalist wooden watches weave nature's charm with cosmic wonder. Featuring a Quartz mechanism and an inset seconds hand, every watch, with its unique grain, resonates with the rhythm of the stars.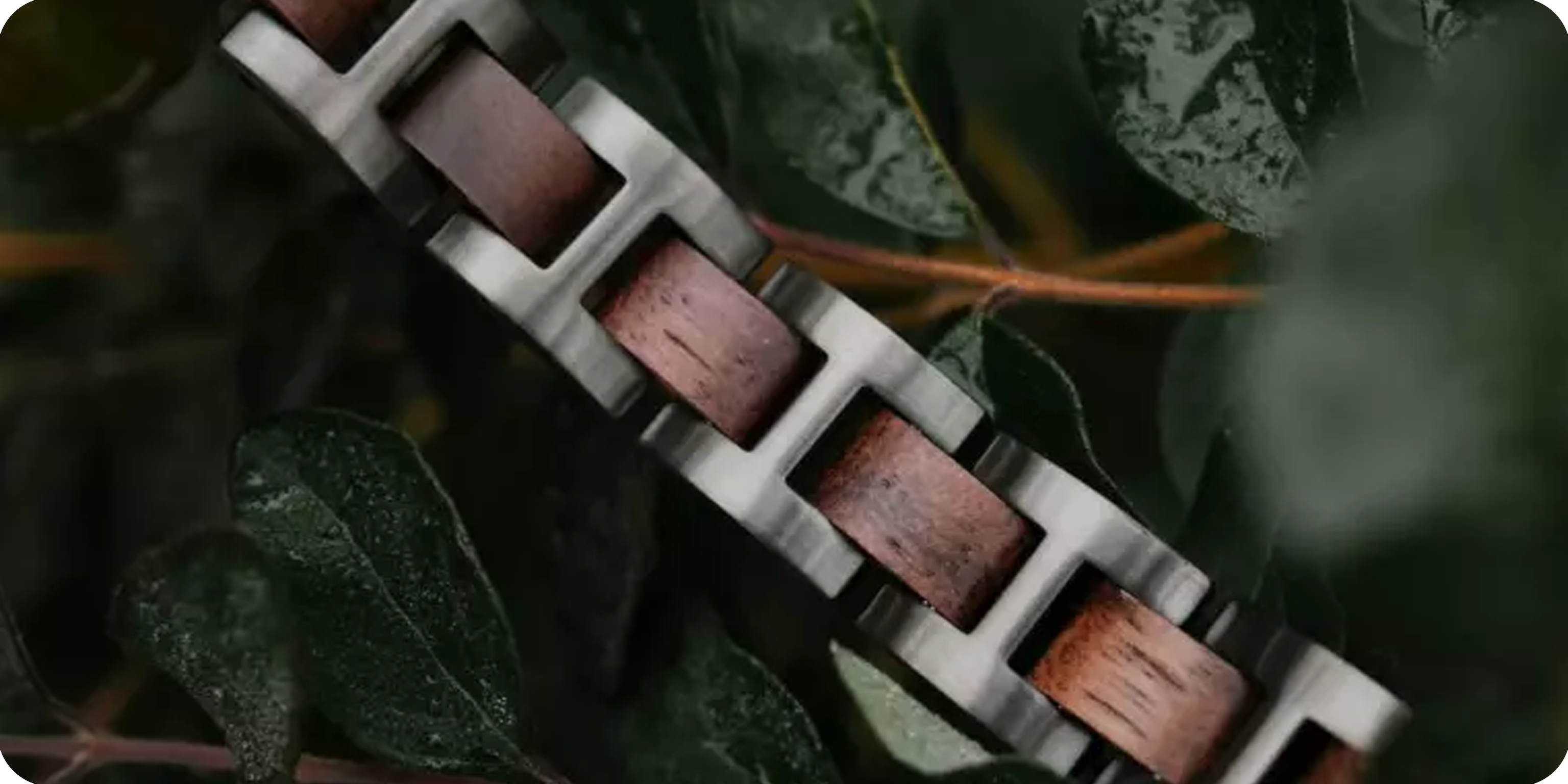 Discover the fusion of wood and tungsten steel in our handcrafted bracelets. Blending nature's charm with modern durability, these pieces make a bold statement. Elevate your accessory game with the perfect blend of tradition and trend.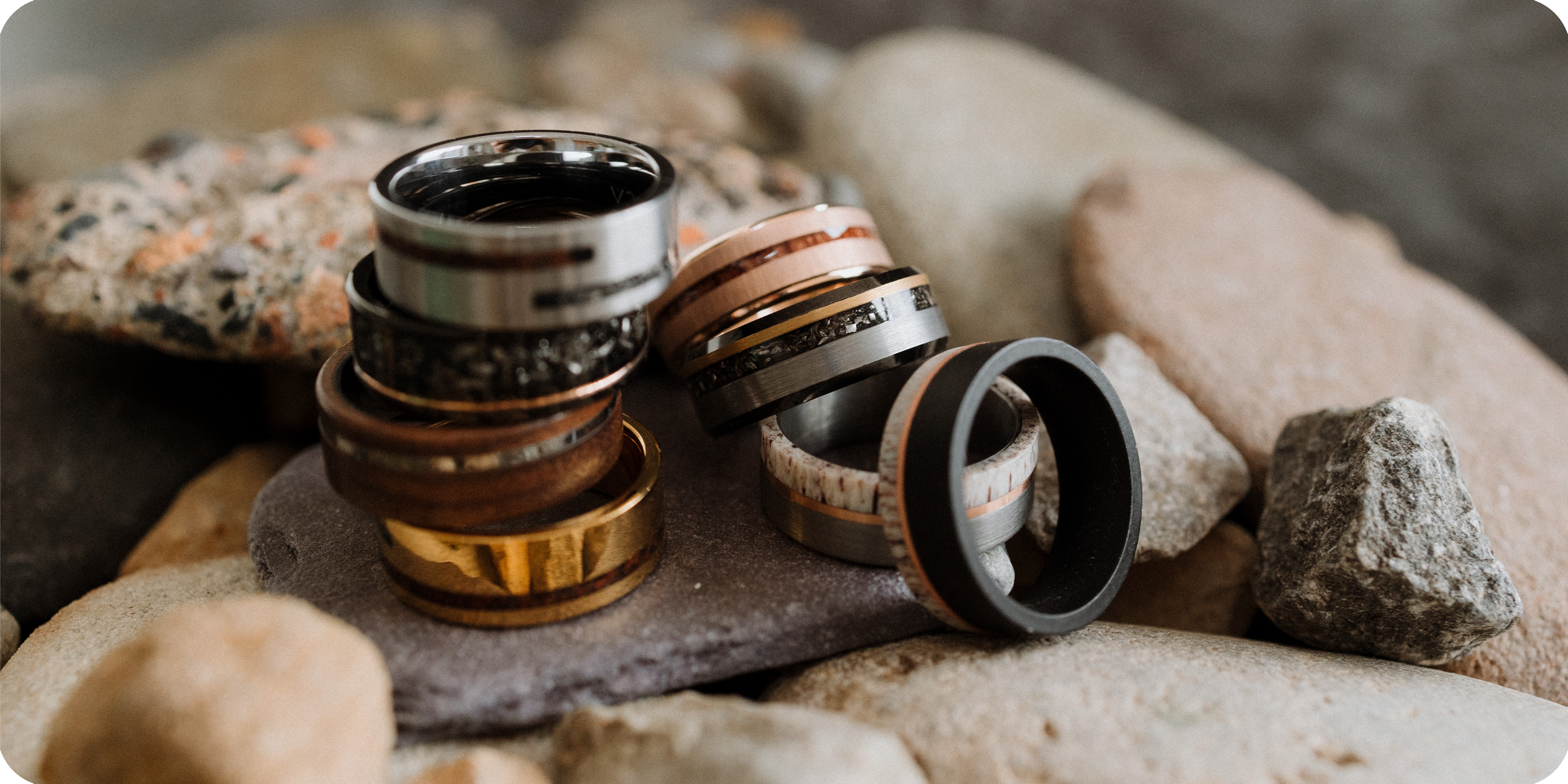 Unveil the enchanting alliance of wood and stone in our meticulously crafted rings. Embrace the earth's elegance with unique designs that blend organic textures and timeless style. Discover your perfect sustainable statement piece today.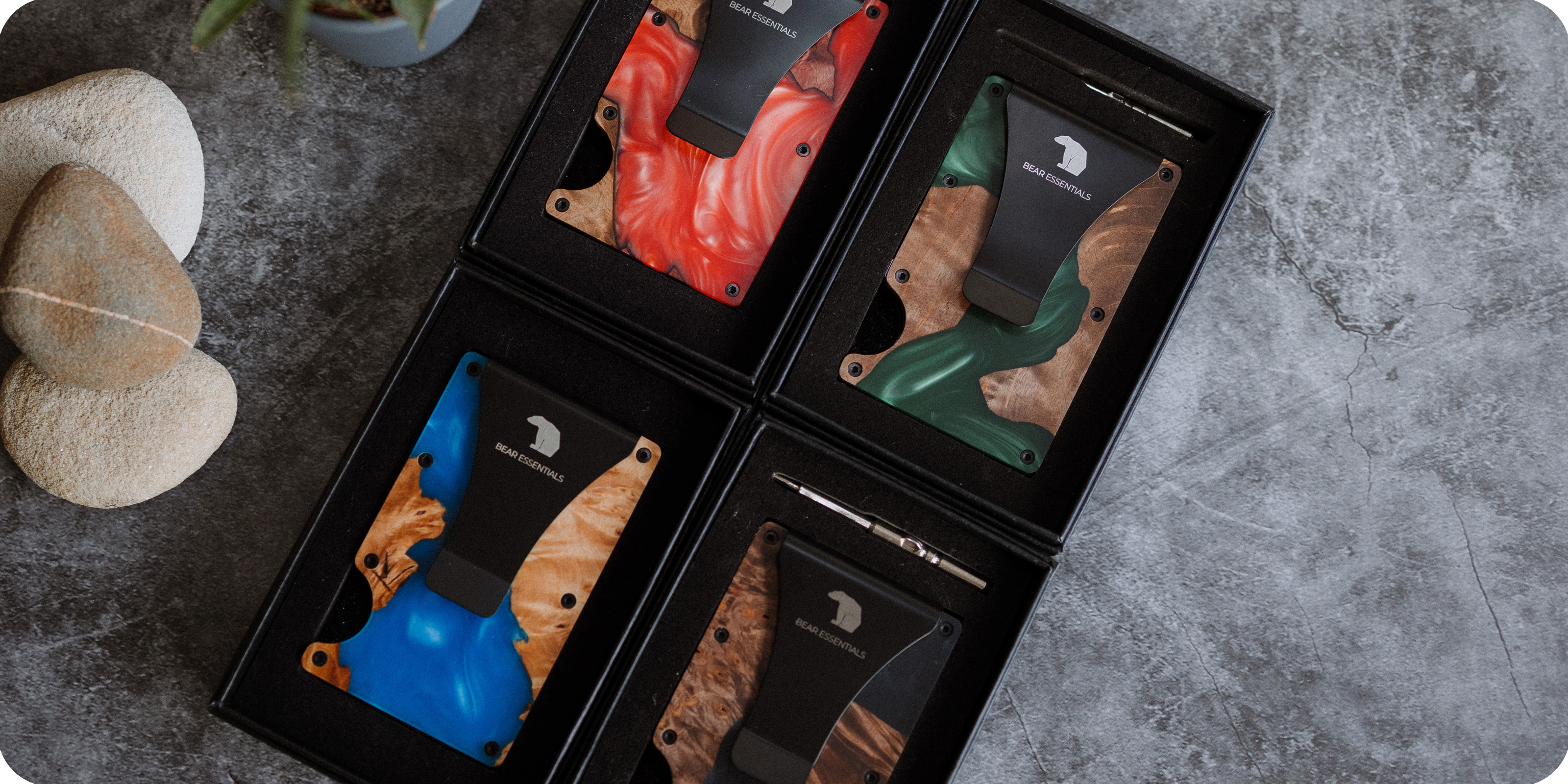 Wood and Resin minimalist wallets where less is more.  Beautifully crafted and infused with vibrant colours these wooden wallets are truly unique. Great gifts for those looking for something unusual to gift to loved ones.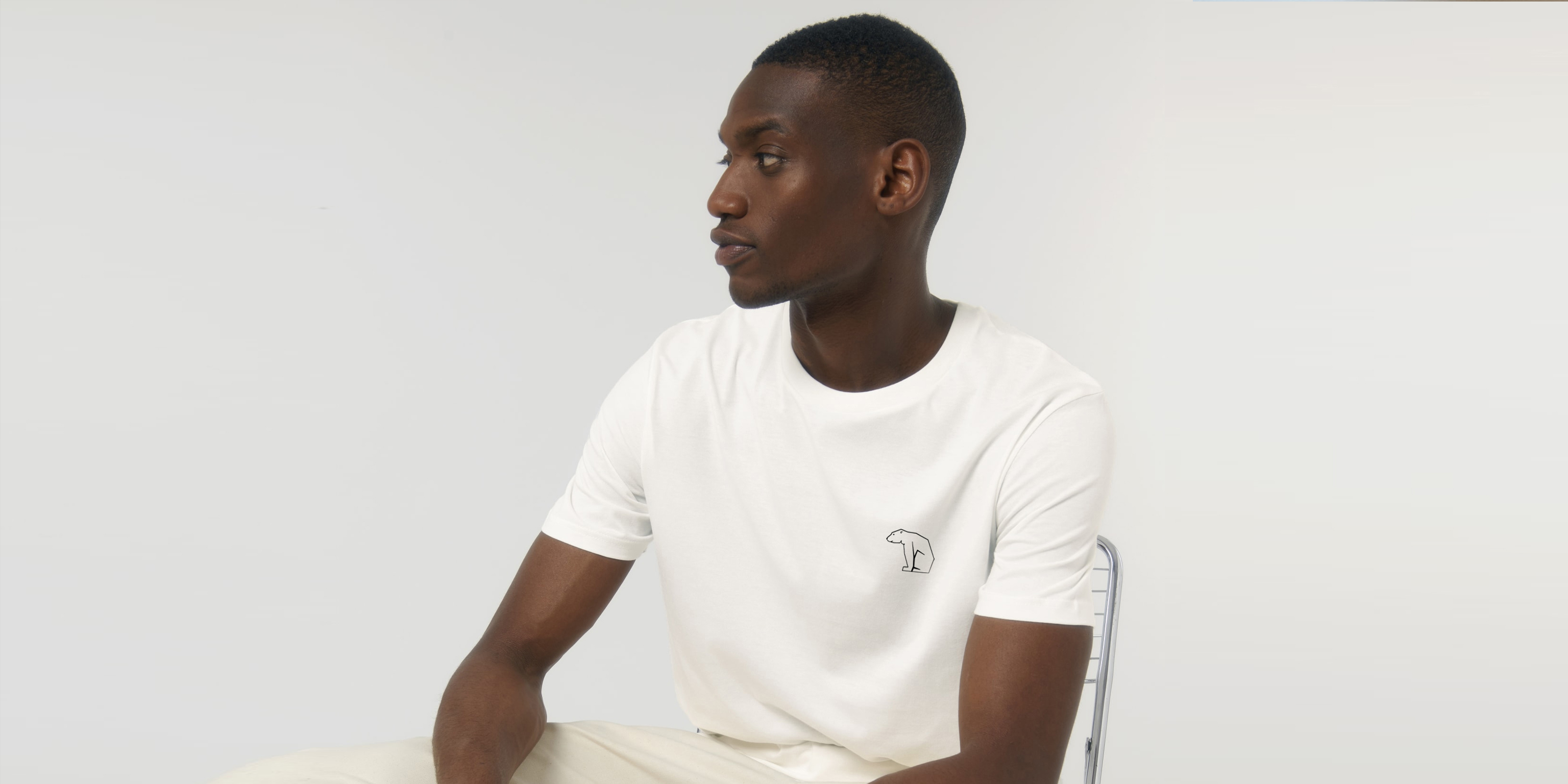 A collection of Heavyweight Organic Cotton Tees fitted for comfort and available in a variety of natural colours.
Organic Cotton Long Sleeve Tees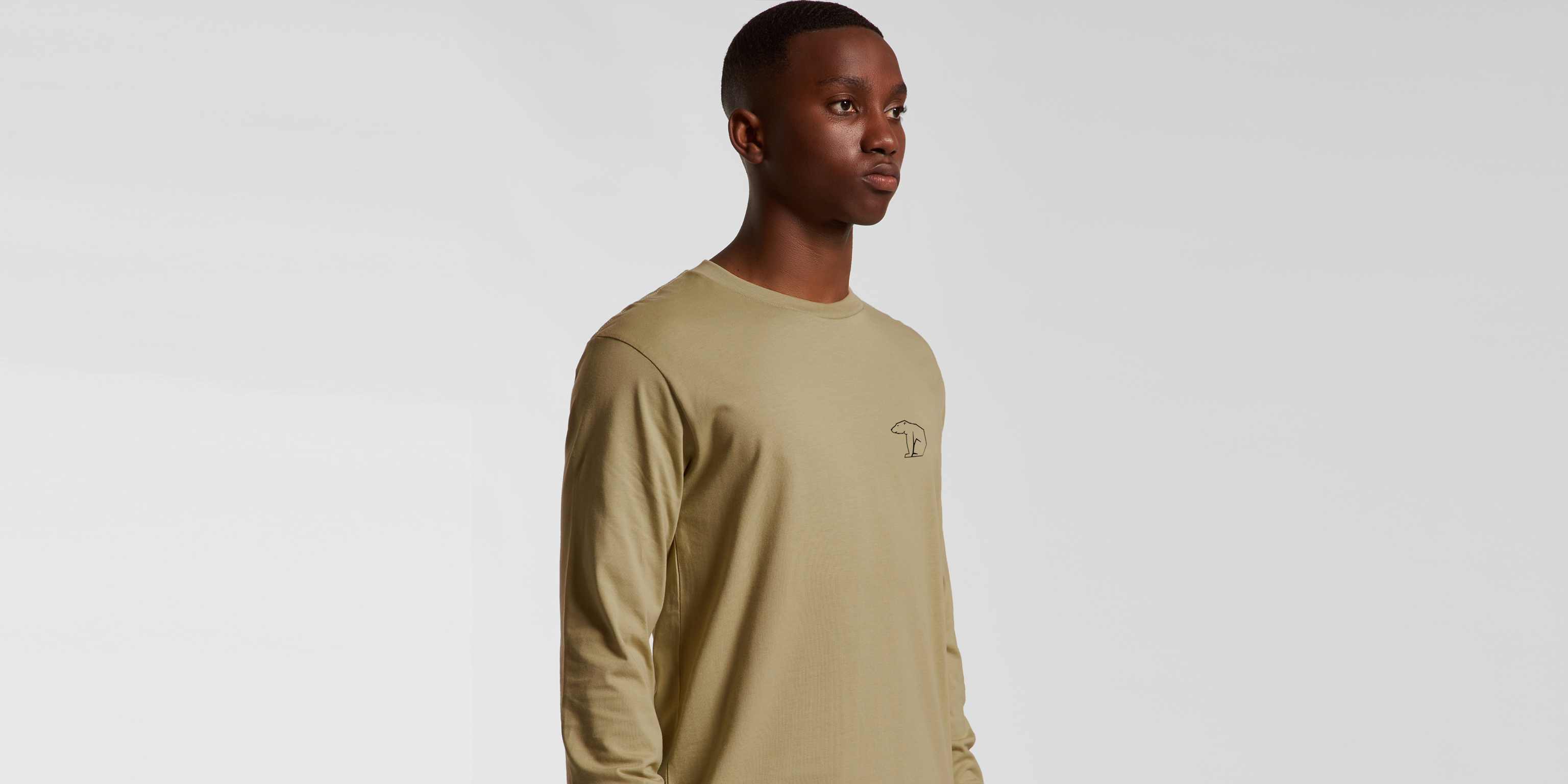 A collection of Longsleeve tees with the bear logo in a variety of natural colours created from an organic heavy cotton woven material.