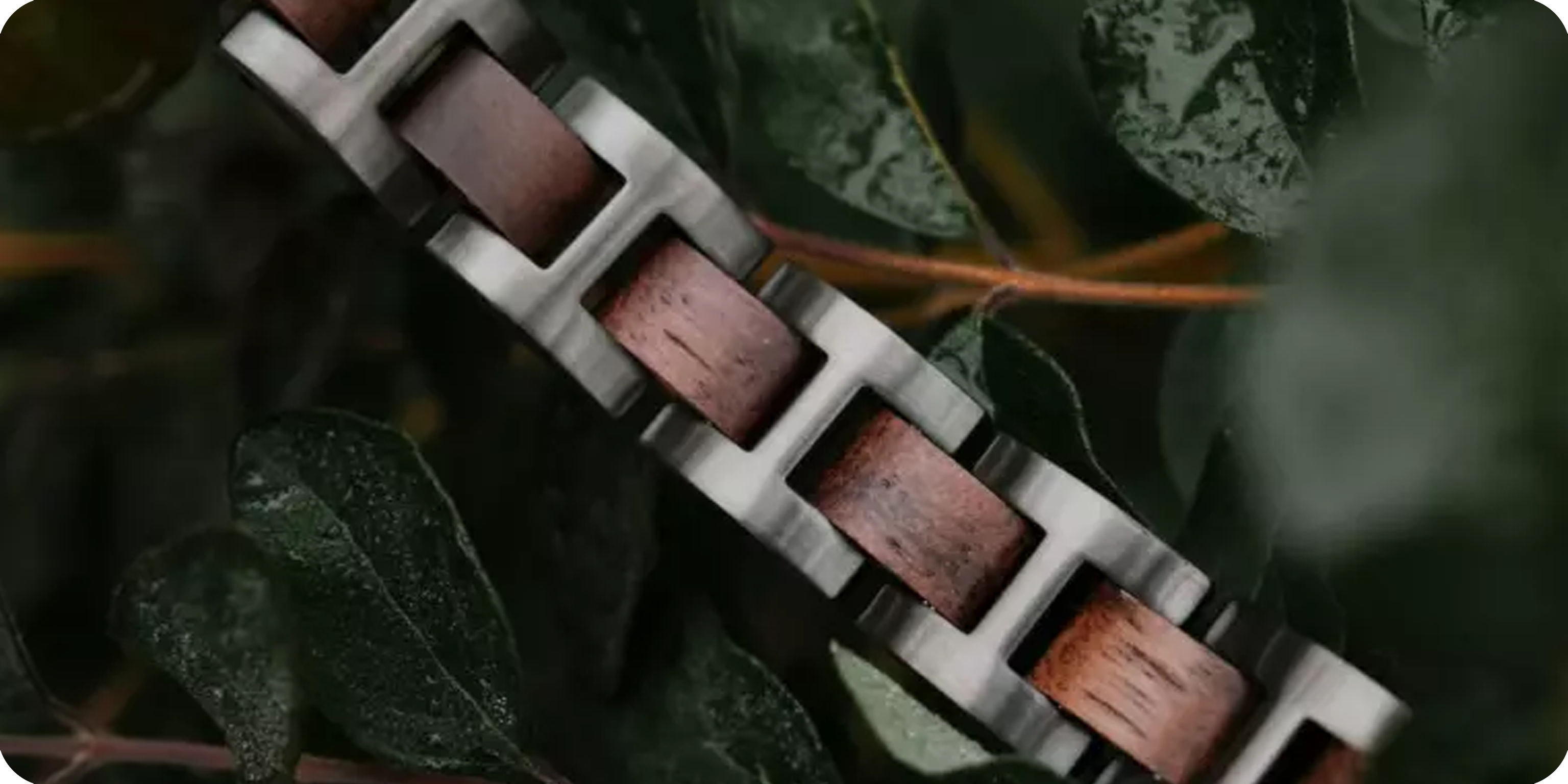 Discover our exclusive range of steel and wood bracelets, meticulously crafted to blend the enduring strength of steel with the timeless beauty of wood. Each piece is not just a bracelet but a unique statement, resonating with the harmony of nature and the resilience of modernity.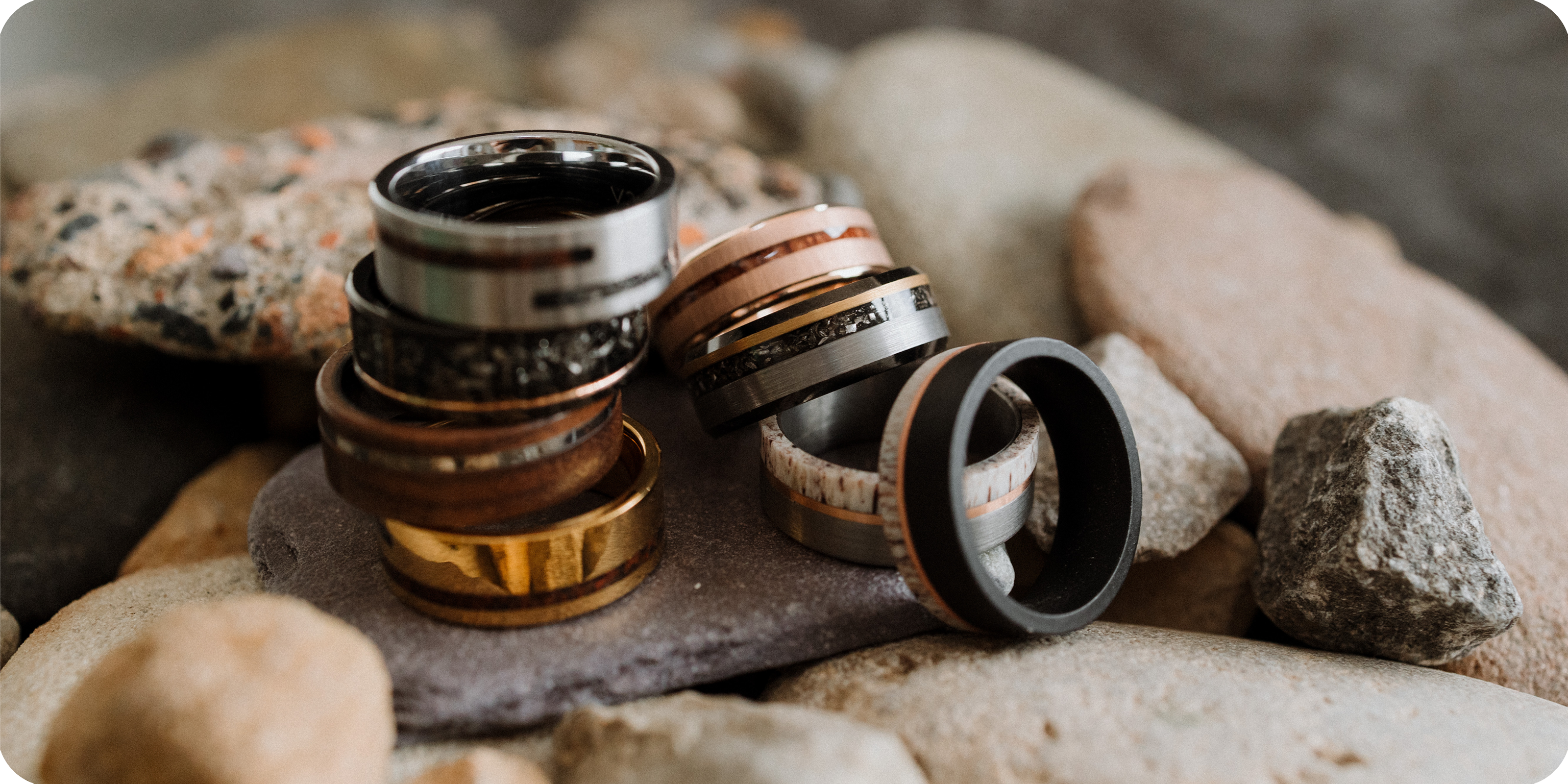 The Botanica Collection of tungsten steel and wood rings, where modern craftsmanship meets the allure of nature. Made with the indestructible strength of tungsten steel juxtaposed against the organic warmth of natural woods, each ring captures a unique fusion of nature's beauty and man-made resilience.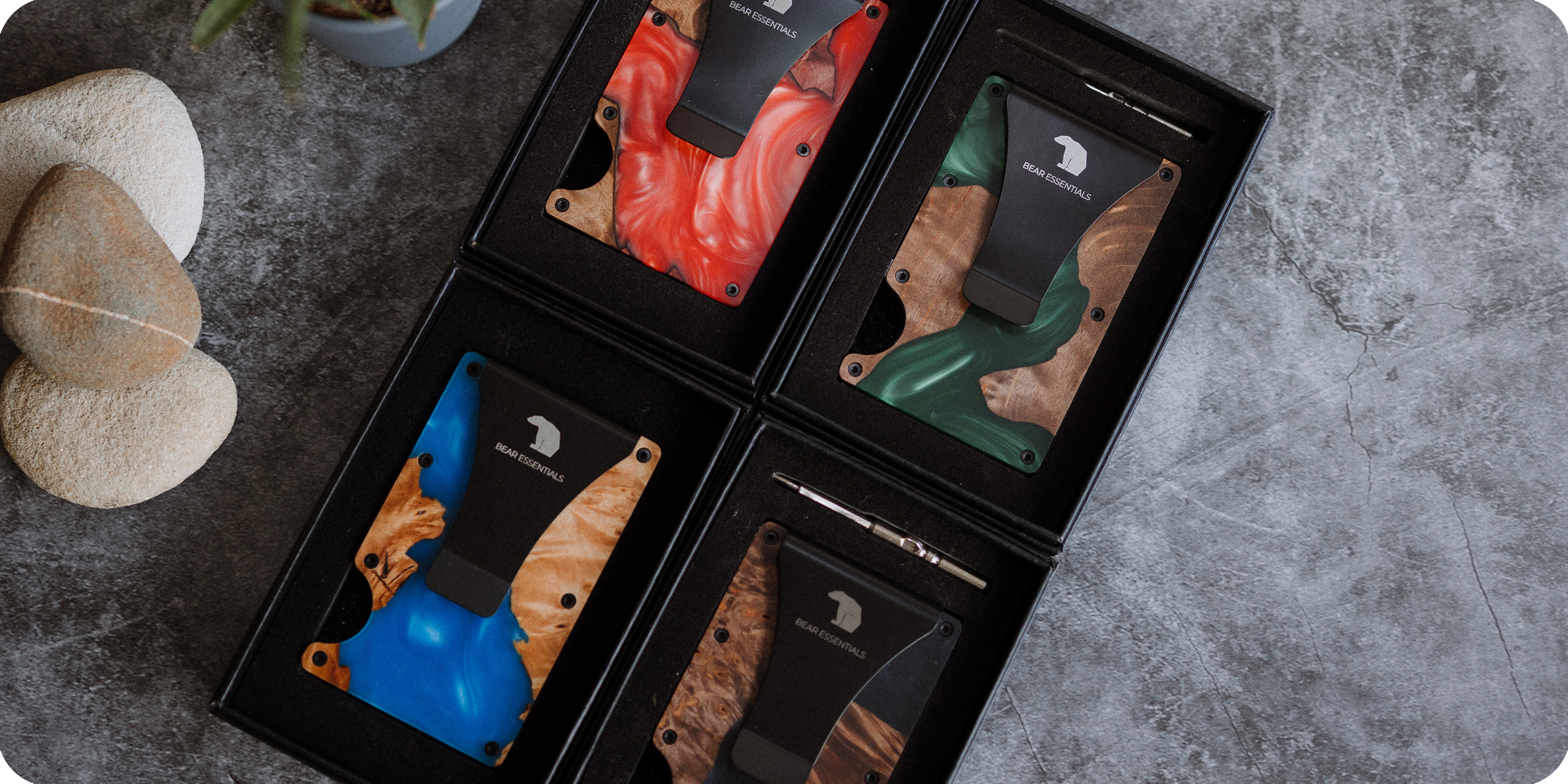 Wood and Resin minimalist wallets where less is more.  Beautifully crafted and infused with vibrant colours these wooden wallets are truly unique. Great gifts for those looking for something unusual to gift to loved ones.