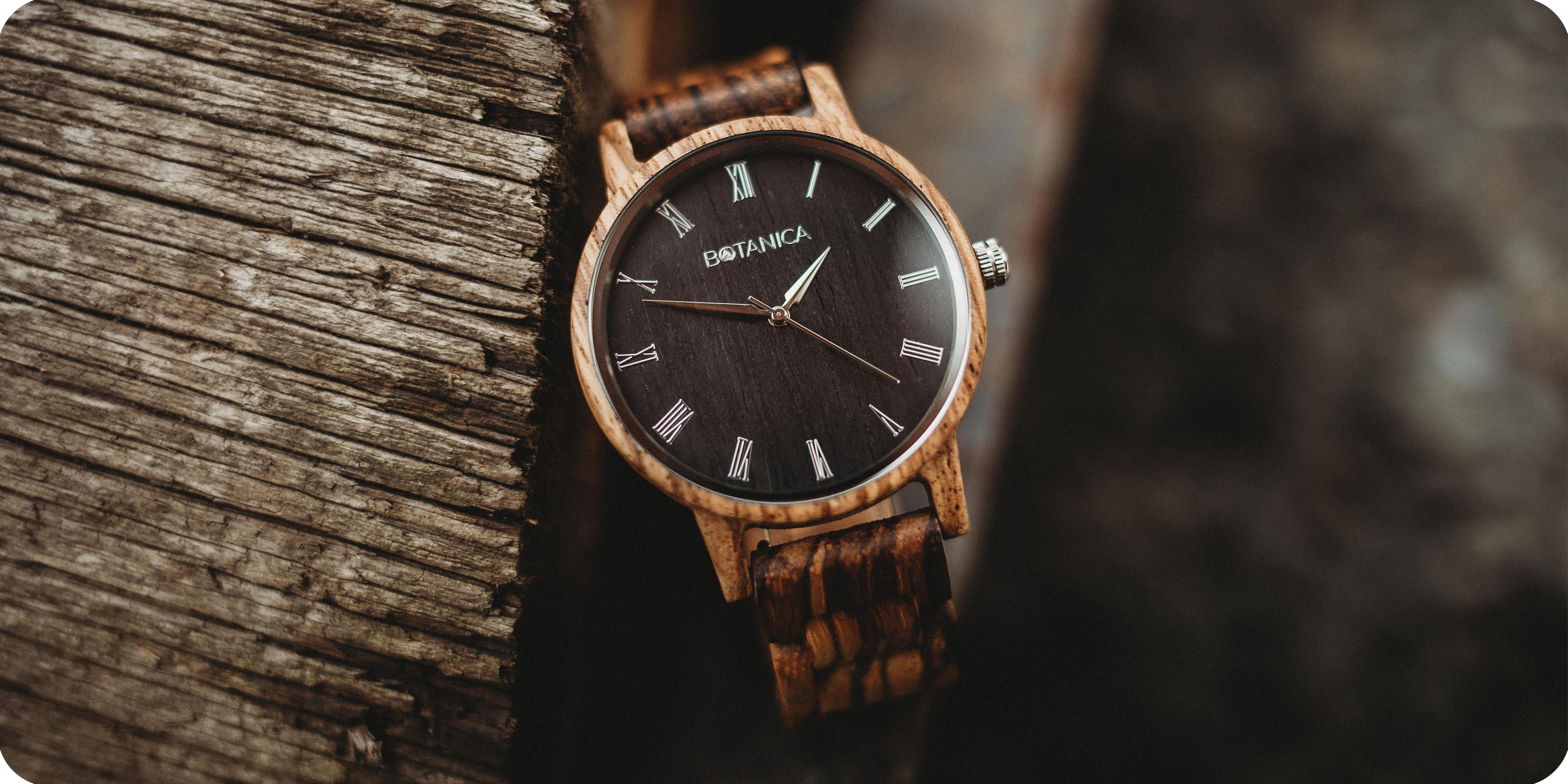 Drawing from classic Roman numeral motifs, this minimalist collection emphasizes intricate face details and the rich texture of wood. Powered by a straightforward battery-driven Quartz movement, it unveils a raw, nature-inspired aesthetic, showcasing the inherent beauty of its materials.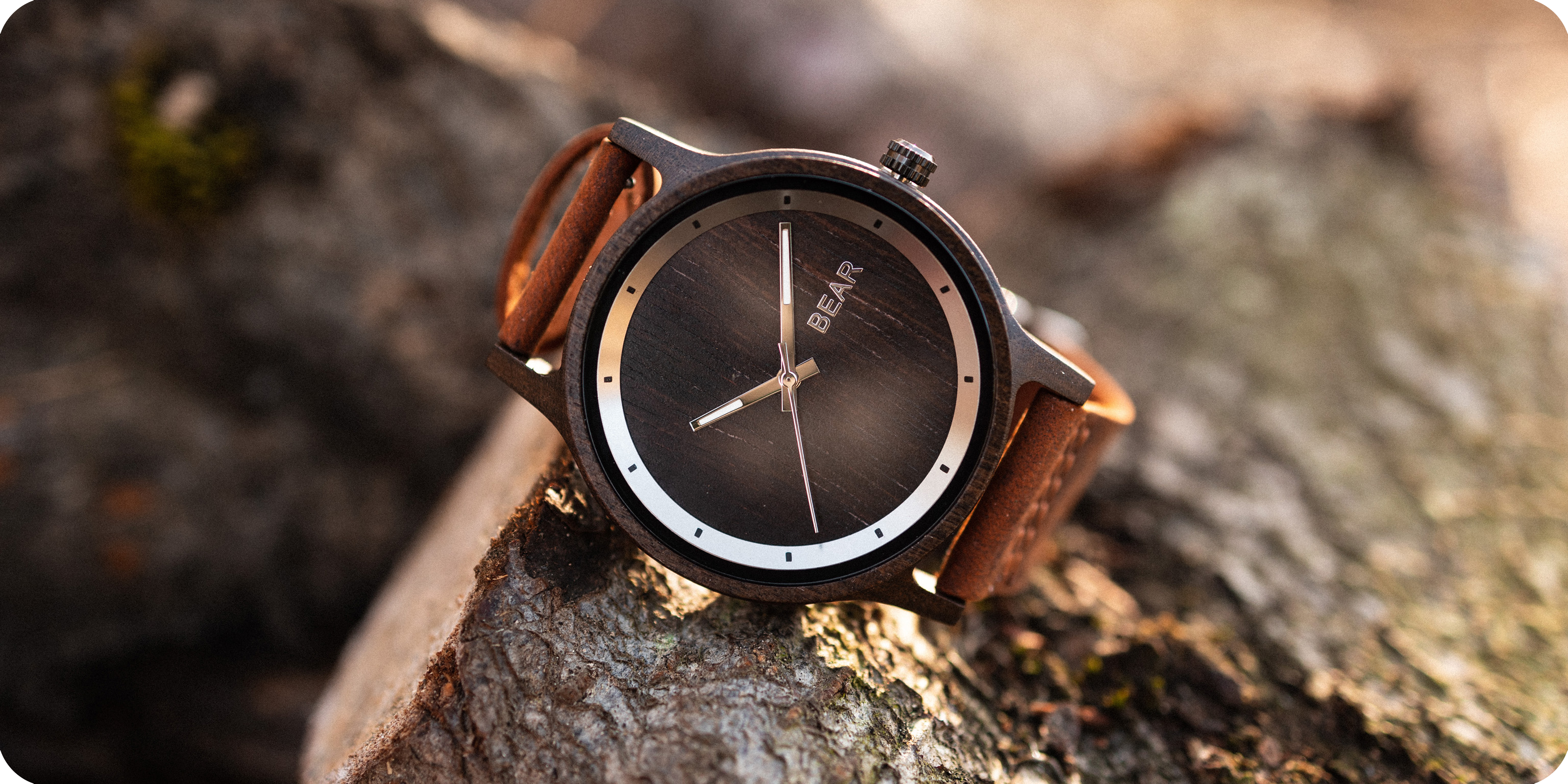 Explore our exquisite selection of wooden watches, where craftsmanship meets nature's elegance. Each timepiece is a unique blend of wood and steel, delivering a timeless and eco-conscious accessory for those who appreciate both style and sustainability.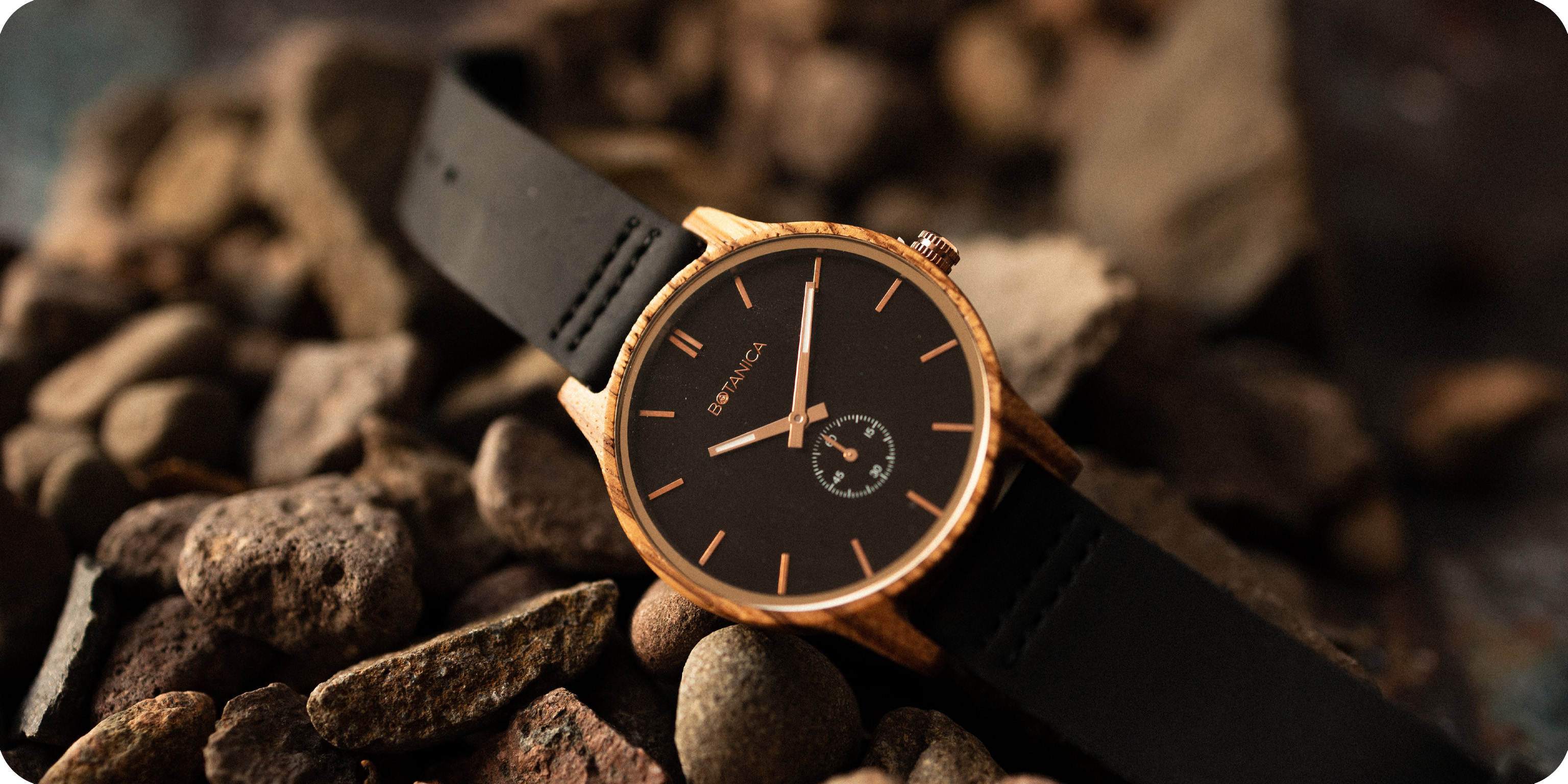 Embrace the night with a timepiece as distinctive as each celestial body above. Our minimalist wooden watches weave nature's charm with cosmic wonder. Featuring a Quartz mechanism and an inset seconds hand, every watch, with its unique grain, resonates with the rhythm of the stars.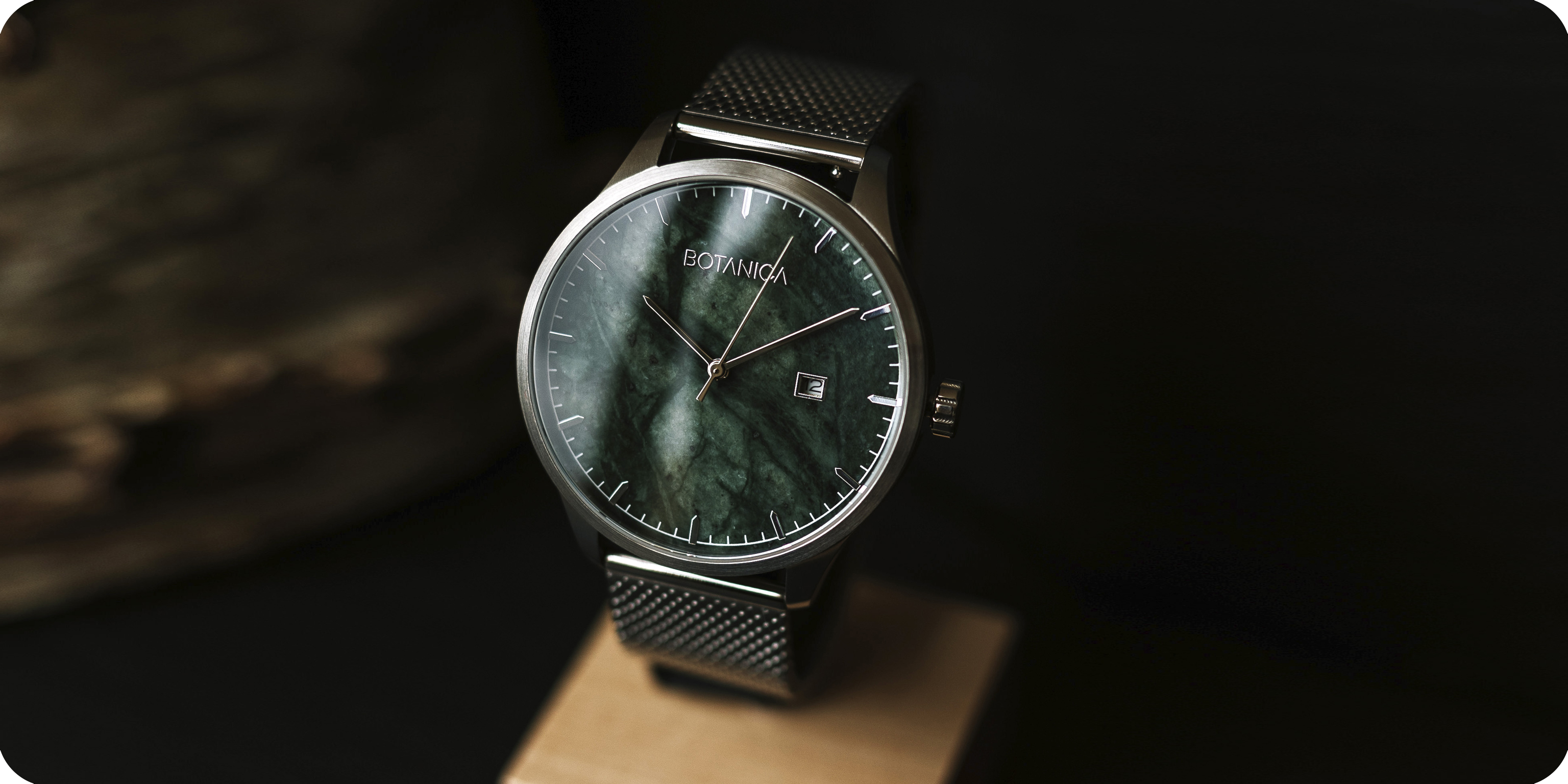 Discover a timeless watch collection inspired by legendary deities from Apollo to Zeus. Each design pays homage to a god, beckoning you to find your destined piece. Featuring waterproof craftsmanship and steel casing, every watch boasts a distinct grain face, ensuring individual elegance.